Losing body fat can be extremely challenging, however, there are several tools you can use to make the process a lot easier. It's important to note that in order to lose weight, you need to create a caloric deficit, which means burning more calories than you consume. When you're a caloric deficit the body is forced to rely on fat stores for energy, rather than food
Over an extended period of time, body fat levels will slowly decline.
At the same time, if you consume a sufficient amount of protein (~1 gram per pound of body weight) and continue to train, you should retain muscle while losing fat. This will result in overall improved body composition (i.e. lower percentage of body fat with a higher percentage of lean muscle mass). Although being in a calorie deficit and exercising regularly is necessary for weight loss, taking various supplements, like fat burners or thermogenics, may help speed up the process.
Most fat burners/thermogenics on the market typically contain some kind of stimulant, such as caffeine. Most people know the fast-acting ingredient is extremely safe and effective at increasing energy levels, metabolism, and suppressing hunger. The only downside to taking a fat burner containing caffeine is that you can really only take it in the morning or early afternoon, since consuming a stimulant later in the day can negatively affect your sleep quality.
There are other reasons to be reticent about caffeine. It increases levels of cortisol (the body's primary stress hormone), which could, over time, contribute to a plateau in weight loss. It's also quite easy to build up a tolerance for caffeine, so you'll have to keep taking a higher amount to achieve the same results. Countless products contain caffeine, such as pre-workouts, energy drinks, nootropics, coffee, and soda, so adding a well-formulated caffeine-free fat burner to your supplement regimen can be very useful.
Arguably, one of the most impressive non-stimulant thermogenics on the market is Core Nutritionals SEAR.
Core SEAR: A Potent Non-Stimulant Thermogenic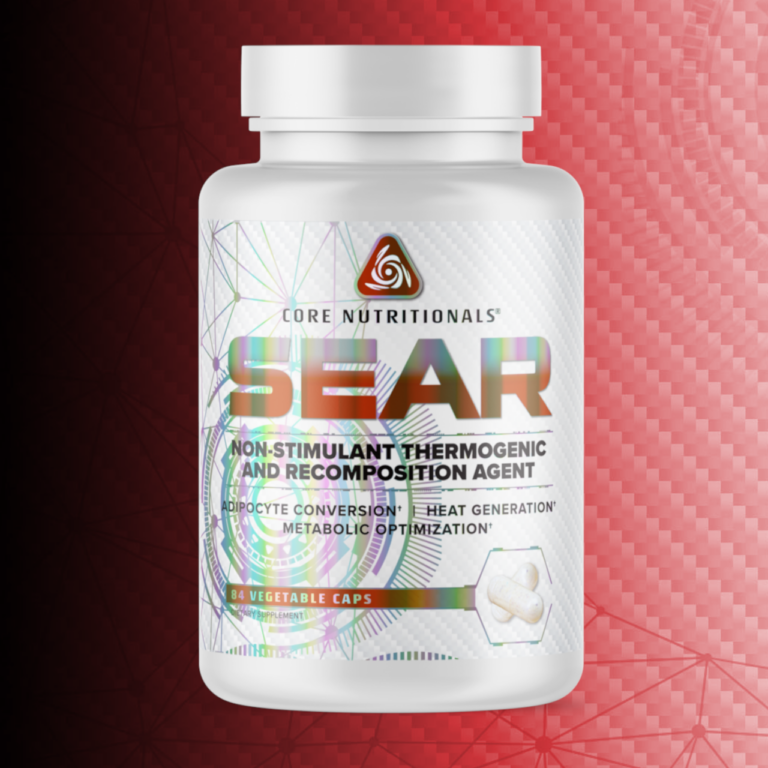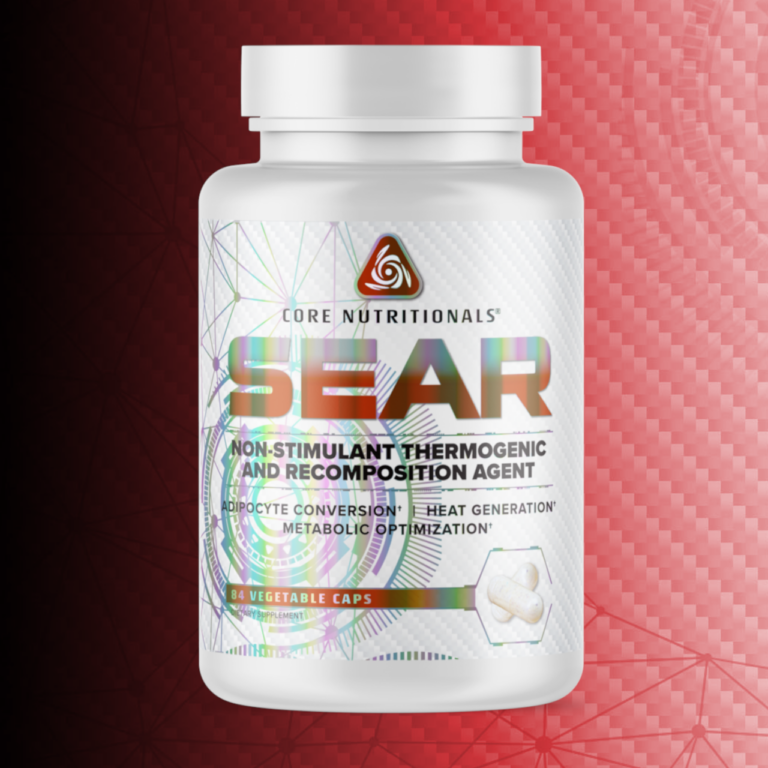 Core SEAR is a stimulant-free thermogenic and recomposition agent that's formulated to:
Increase adipocyte conversion from white to brown adipose tissue
Optimize metabolism
Enhance thermogenesis
Improve body composition by reducing body fat levels
To achieve these benefits, Core SEAR uses four key ingredients:
Sinetrol XPur from Fytexia
MitoBurn from NNB Nutrition
Coleus forskholli extract
Paradoxine Grains of Paradise from Suzhou Win Health International
Core SEAR has a simple, yet powerful, combination of ingredients that may help you lose fat faster. One of the key benefits of Core SEAR is that you can stack it with other supplements, such as a stimulant-based pre-workout, without worrying about ingredient overlap. So far, PricePlow has never seen this combination of ingredients in a single product. So obviously our curiosity is piqued.
Keep reading to learn more about the science behind Core SEAR. Subscribe below to receive notifications when Core Nutritionals launches more new products, flavors, and deals!
Core Nutritionals Core SEAR – Deals and Price Drop Alerts
Get Price Alerts
No spam, no scams.
Disclosure: PricePlow relies on pricing from stores with which we have a business relationship. We work hard to keep pricing current, but you may find a better offer.
Posts are sponsored in part by the retailers and/or brands listed on this page.
Core SEAR Ingredient Breakdown
For best results, Core Nutritionals recommends taking one serving (three capsules) of Core SEAR before exercise. Since it's stimulant-free, you can take it any time of the day. If you want to stack Core SEAR with a stimulant-based fat burner, we recommend using Core BURN.
Here's what one serving (three capsules) of Core SEAR contains:
Sinetrol XPur [Blend of Grapefruit (Citrus Paradise)(Fruit), Guarana (Paullinia Cupara Kunth)(seed), Sweet Orange and Blood Orange (Citrus Sinesis L. Osbeck) (Fruit Extracts) – 900mg
Sinetrol XPur is a patented, proprietary blend of several polyphenolic compounds extracted from a variety of Mediterranean citrus fruits, including grapefruit, oranges, and blood oranges.[1,2] Sinetrol is rich in several bioactive polyphenols, including naringin, hesperidin, and a compound that contributes to its lipolytic properties, neohesperidin.[1,2]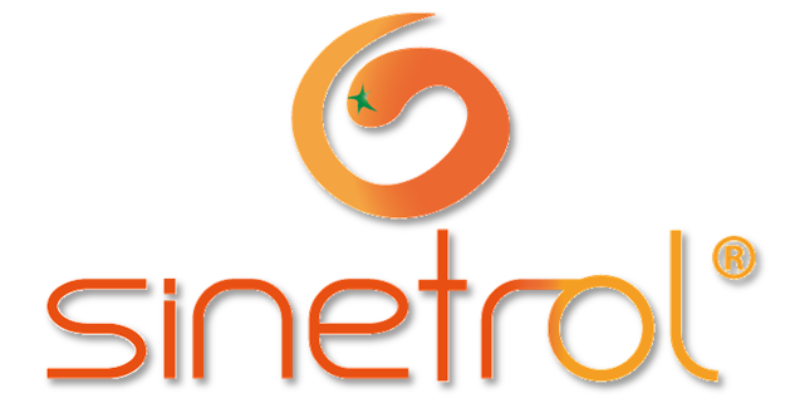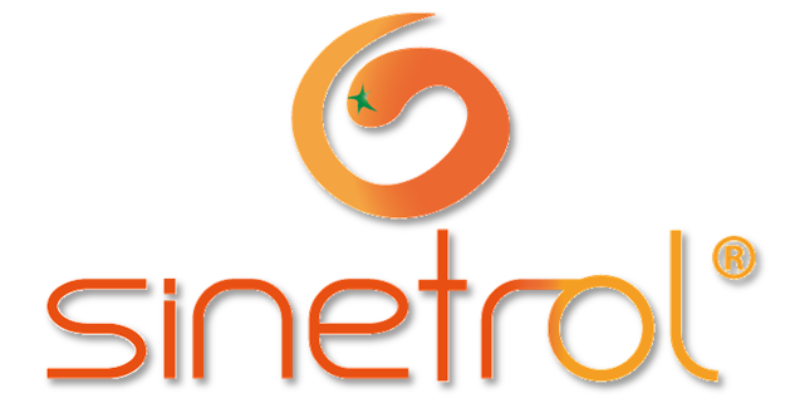 While there are several citrus extracts on the market, Sinetrol stands apart from the pack because several clinical studies on humans validate claims about the ingredients' success in the weight loss category.[1-4]
Based on current scientific literature, Sinetrol may help:
Reduce body fat levels
Decrease body weight
Enhance lipolysis
Decrease waist and hip circumference
Lower oxidative stress and inflammation[1-4]
Sinetrol's primary mechanism of action
Research has demonstrated that Sinetrol's main mechanism of action is inhibiting phosphodiesterase (PDE). In particular, the compounds in Sinetrol inhibit the PDE-4 enzyme.[1-4] Phosphodiesterase inhibitors, such as Sinetrol, boosts levels of cyclic adenosine monophosphate (cAMP) by preventing its breakdown. Since cAMP is a secondary messenger that's crucial for various metabolic processes (including fatty acid metabolism), having sufficient levels is advantageous for achieving fat loss. Thus, it makes sense that Sinetrol is able to aid weight loss.
With a unique mechanism of action, Sinetrol may work synergistically with the other ingredients in Core SEAR to help you lose fat more efficiently. Although there's a good amount of research to support using Sinetrol, we don't see it in many non-stimulant thermogenics, so we're excited that Core decided to use it at the clinically-proven dose!
Learn more about Sinetrol:
Sinetrol – A New Fat-Fighting Citrus?
MitoBurn (L-ꞵ-Aminoisbutyric Acid)(BAIBA) – 500mg
Core SEAR is also one of the few non-stimulant fat burners on the market to use MitoBurn, a patented form of L-ꞵ-aminoisbutyric acid (BAIBA) from NNB Nutrition. MitoBurn looks to be the next big thing to enter the health and sports supplement market. Its benefits go beyond fat loss. As a relatively novel ingredient, only a few notable sports nutrition brands have started using it, including Core Nutritionals.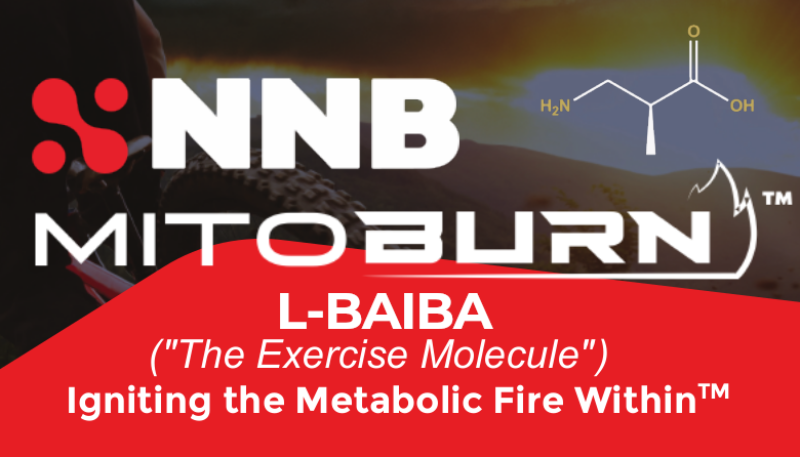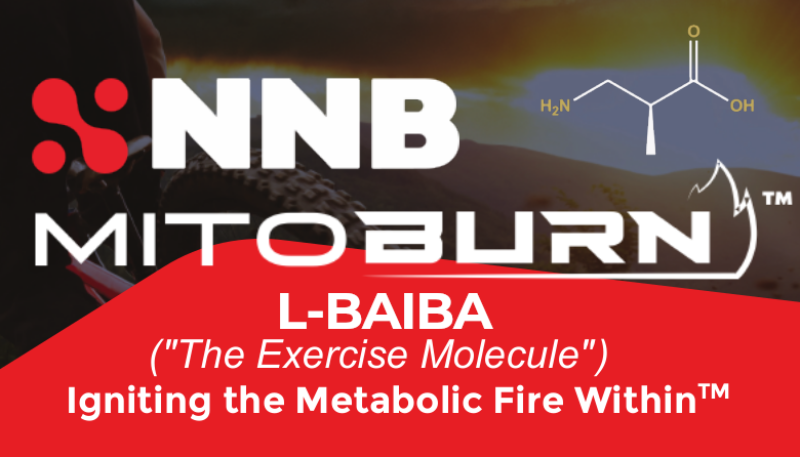 In order to truly appreciate what MitoBurn has to offer, it's important to know the difference between the two forms of BAIBA — L-BAIBA and D/R-BABIA.
L-BAIBA is created from the breakdown of the essential amino acid valine, whereas D/R-BAIBA comes from the breakdown of thymine, a constituent of nucleic acids.[5-8] At first glance, the two forms of BAIBA may not sound that different, but depending on what form you supplement with, it can deliver dramatically different results.
Due to valine oxidation in skeletal muscle, it's been demonstrated that the L-BAIBA isomer provides the most beneficial metabolic effects.[5-8] Furthermore, during bouts of exercise L-BAIBA is present much more.[5-8] That's why it's commonly referred to as "the exercise-induced muscle factor."
Although D/R-BAIBA may have some positive effects, to get the most bang for your buck in terms of metabolic enhancement, L-BAIBA is where it's at. That's exactly what MitoBurn aims to deliver.
The Benefits of MitoBurn


MitoBurn is technically classified as a myokine, which simply means it's released from skeletal muscle and carries out various effects via cell signaling. During exercise, the release of L-BAIBA increases significantly, which studies have founds causes a chain reaction, that results in increased thermogenesis and fatty acid oxidation.[5-8]
MitoBurn may also improve insulin sensitivity, glucose tolerance, prevent bone loss, help convert white adipose tissue (stored fat) to turn brown.[5-8] This is where Core SEAR gets its name! When you sear meat, it turns brown. Core SEAR has several ingredients that help convert white adipose tissue to brown adipose tissue, including MitoBurn, Sinetrol, and Paradoxine. Since brown adipose tissue is more metabolically active, having greater levels is advantageous for achieving weight loss.
Learn more about MitoBurn:
MitoBurn: β-Aminoisobutyric Acid (L-BAIBA) from NNB Nutrition
Learn more about BAIBA:
BAIBA: New Weight Loss Ingredient Generates Exercise in a Pill?!
Coleus Forskohlii Extract (Root) (20% Forskolin) – 250mg
Coleus forskohlii is a plant that's native to India. Historically, coleus has been used to treat disorders of the gastrointestinal, respiratory, nervous, and cardiovascular systems.[9] After researchers discovered the plant may have potent anti-obesity properties, today, coleus forskohlii is mainly found in weight loss supplements.[9-11]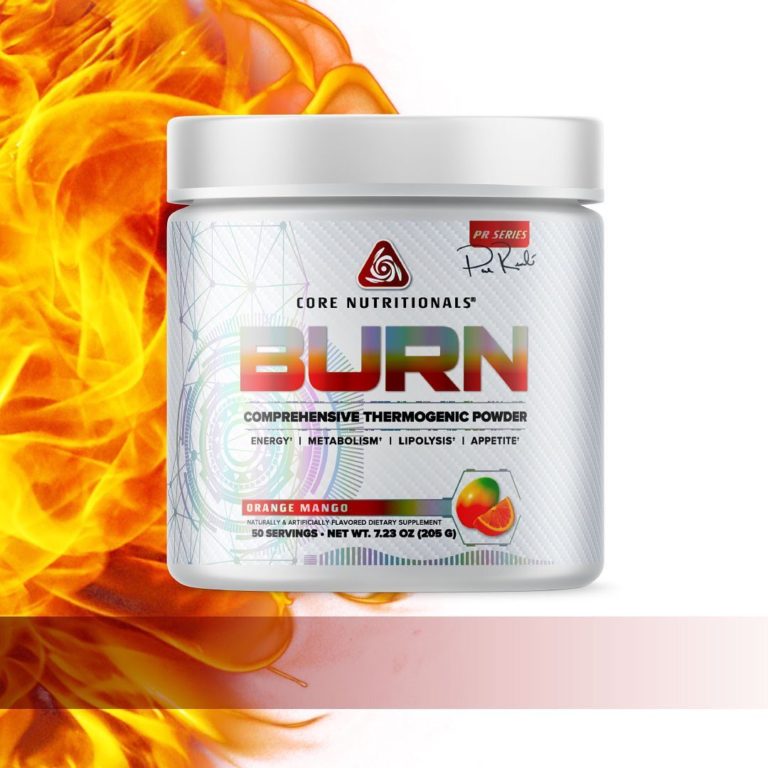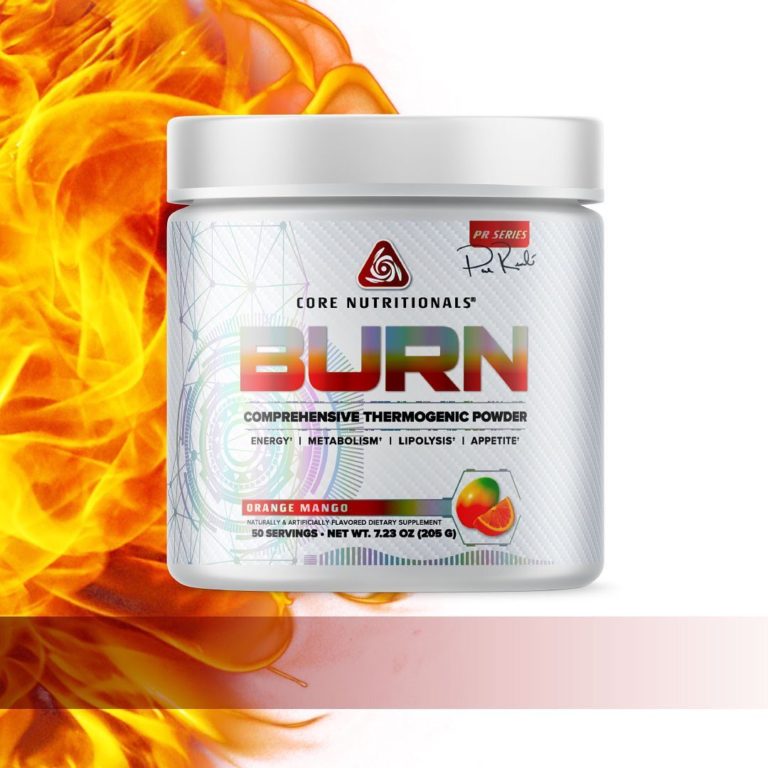 Some studies have shown that coleus forskohlii extract is able to increase lipolysis by activating an enzyme called adenylate cyclase, which results in further elevated cyclic adenosine monophosphate (cAMP) levels within cells.[9-11] Cyclic adenosine monophosphate is heavily involved in regulating glucose and fatty acid metabolism. Therefore, higher levels of cAMP can increase the breakdown of stored fats in human cells.
Moreover, cAMP regulates several bodily functions, such as:
Thermogenic response to food
Basal metabolic rate
Utilization of body fat[9-11]
Lastly, cAMP may promote the release of fatty acids from adipose tissue, resulting in increased thermogenesis, reduced body fat, and improved body composition.[9-11] Since forskolin, the main bioactive constituent present in coleus forskohlii, raises cAMP accumulation, it strongly stimulates lipolysis.[9-11] Other research has shown that coleus can positively affect thyroid function. The thyroid is a gland that plays an important role in metabolism.[9-11] Overall, coleus forskohlii is another solid addition to Core SEAR.
Paradoxine Grains of Paradise (std. To 12.5% 6-Paradol) – 50mg
To further help with the browning of white adipose tissue, Core SEAR uses 50 milligrams of a trademarked form of grains of paradise (GP), Paradoxine. Grains of paradise is actually a spice that's related to ginger. They both belong to the Zingiberaceae family of plants. It's also one of the most popular ingredients in weight loss supplements. Traditionally, GP was used to improve digestion, body composition, and for its antioxidant and anti-diabetic properties.[12,13]
Grains of paradise contains several bioactive constituents, including:
6-paradol
6-gingerol
6-shogaol
6-gingerdione
Although all of these bioactive compounds have their own unique benefits, GP's thermogenic effects are mainly attributed to 6-paradol.[12,13] So that users can reap all of the potential fat-burning benefits that GP has to offer, Core uses a high-quality GP extract standardized to contain at least 12.5% 6-paradol.
Research shows that supplementing with GP may:
Increase energy expenditure
Promote the conversion of white adipose tissue to brown adipose tissue
Reduce body fat[12,13]
As we mentioned earlier, Core SEAR primarily focuses on browning white adipose tissue. Since brown adipose tissue is more metabolically active, taking a higher dose may help you burn more calories; and it may even work when you're at rest.[12,13]
Learn more about Grains of Paradise:
Grains of Paradise: Fat Fighting Spice of the Goddesses
Core Nutritionals' Full Lineup of Weight Loss Supplements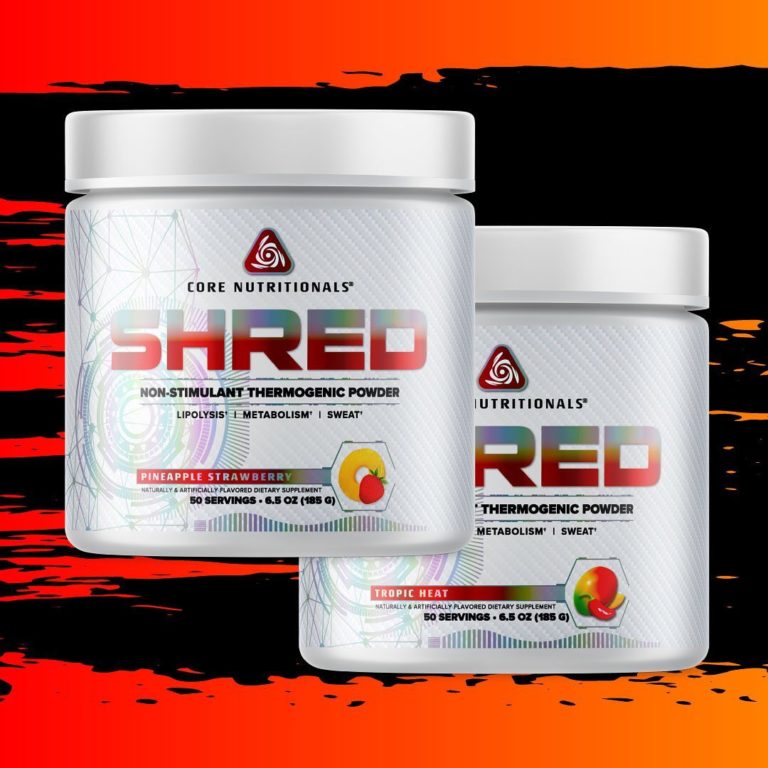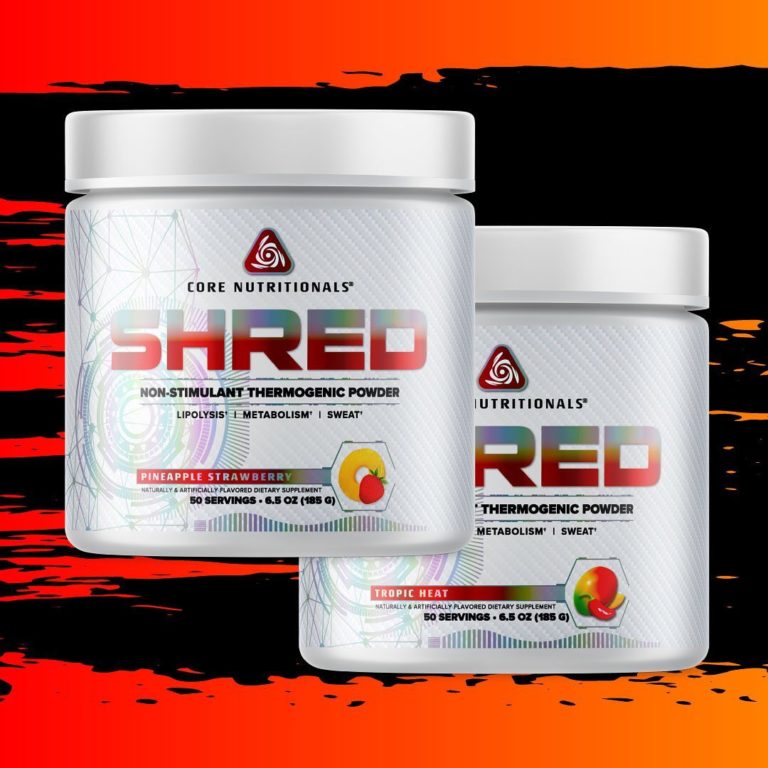 Core Nutritionals offers several supplements, in both powder and capsule form, that may help with weight management, including:
Core BURN – a comprehensive thermogenic powder that contains stimulants
Core SHRED – a stimulant-free thermogenic powder that increases lipolysis
Core LOAD – capsule-based high potency glucose utilization agent that enhances insulin sensitivity and metabolism
Core SEAR – capsule-based stimulant-free thermogenic and recomposition agent
Core SEAR is the most recent addition to the lineup, but it may be the most impressive one as well. Not only does the product contain three trademarked ingredients in a combination that we've never seen before, but it also has efficacious doses and a fully transparent label.
Although Core Nutritionals was extremely busy rebranding in 2020, they're planning to drop a lot of innovative products in 2021. Stay tuned for more Core Nutritionals news, reviews, interviews, and deals from PricePlow!
Core Nutritionals Core SEAR – Deals and Price Drop Alerts
Get Price Alerts
No spam, no scams.
Disclosure: PricePlow relies on pricing from stores with which we have a business relationship. We work hard to keep pricing current, but you may find a better offer.
Posts are sponsored in part by the retailers and/or brands listed on this page.
Source: https://blog.priceplow.com/supplement-news/core-nutritionals-core-sear